Your Vacation Getaway Starts Right Here...
We focus only on destinations we intimately know.
Where do you want to go?


Smooth & Proficient
We carefully select and inspect all properties we represent. Only the finest get picked. From our grand homes to our no-frills villas and apartments, we are always looking to meet our clients' expectations. We value location, upkeep, cleanliness, and staff service. We want to exalt each property's uniqueness. 

High-Touch Travel
Our team speaks for itself. From the moment of your first inquiry and all through your stay, our team is there to pamper you. From the moment you arrive, our Villa Manager works with you to provide an easy and worry-free vacation experience.

Price Match & Security
With so many online options available, we offer price match guarantee. Reservations with online connectivity makes our clients feel at ease, adding peace of mind and security.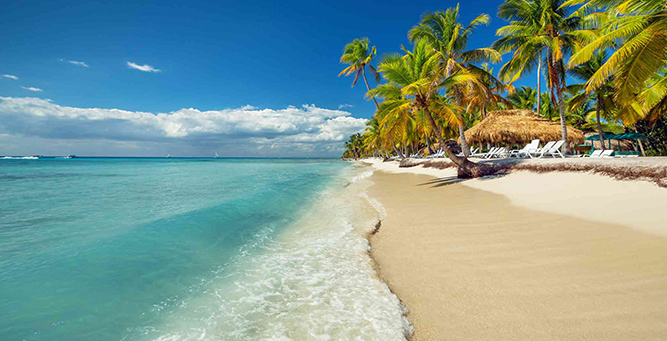 #Top 5 Caribbean Beach #Top 10 Caribbean Golf Course 
DOMINICAN REPUBLIC-PUNTA CANA
An array of palm-fringed, white sand beaches and world-renowned golf courses harmoniously blends with luxe resort living at Dominican Republic's glorious Punta Cana Beach Resort. Explore a day of glorious beaches, nearby ecosystems and water parks. Or, for those seeking a slower pace can head north to the quaint fishing village of El Macao a popular surfing spot.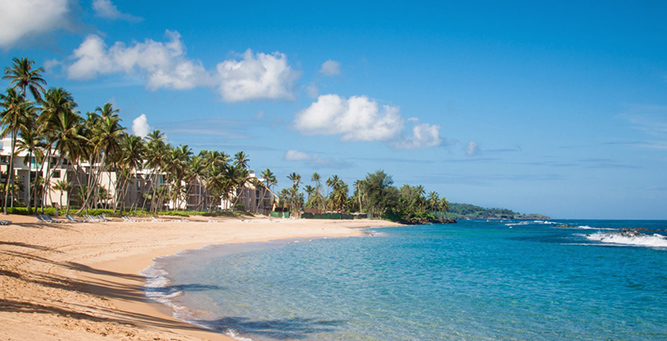 #1 Urban Beach # Top 5 Best Beach
PUERTO RICO – ONE MAIN ISLAND
Rich in history, pleasant climate, natural beauty, tropical forests, hidden mangroves, renowned local cuisine and exuding in musical talent, Puerto Rico offers one of the World Heritage fortifications giving an insight of its colonial past. Beyond the classic seaside experience, the island offers much more than just sun and sand.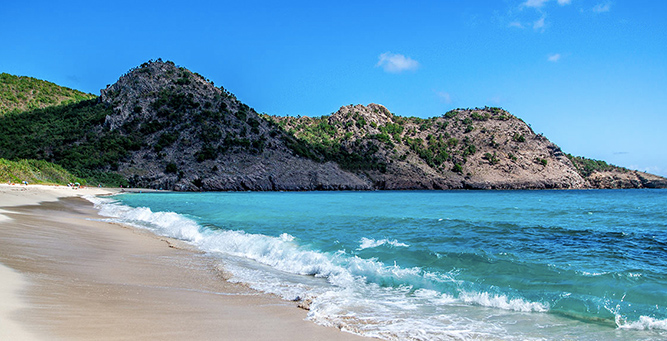 #1 Hideway for the Rich and Famous
SAINT BARTS SEDUCTIVE AND POSH
Glamorous St Barts, or St. Barthelemy, offers a seductive blend of European allure natural tropical atmosphere and a pinch calm island charm. Nice coves and white sandy fabulous beaches, charming boutique hotels, gourmet restaurants and private villas, makes it very appealing to celebrities and the world jet set.
"We value location, upkeep, cleanliness, and staff service. We want to exalt each property's uniqueness."
"From the moment you arrive, our Villa Manager works with you to provide an easy and worry-free vacation experience."
"We want you to feel at ease with with peace of mind and security".
The Greatest Vacation Homes
We specialize in sales, marketing and property management, and reservations of short-term rental properties for those travelers seeking an unparalleled Caribbean vacation experience.
Through Luxe Getaway Rentals, we specialize in luxury Caribbean grand homes and vacation rentals located on the beach, among golf courses or magical settings, and offer the best villas to better serve our clients' needs for a totally flawless, unique & luxurious vacation experience. We pre-plan your vacation from pre-arrival grocery shopping, to designing menus and arranging daily activities. You only need to ask.
Our properties featured through Caribe Getaway Rentals, offer a world-class experience featuring first-class rentals at a great value. We are proud to have the most outstanding properties available in the market. Your vacation time is very valuable, which is why we don't want to hassle you with unwanted surprises, thus our properties are spotless.
"A Dominican Republic paradise"
Every few years, our family gather somewhere special to celebrate our milestones and our love for one another. We have been fortunate to visit many beautiful residences, but none compare to Casa Carey. Thank you for sharing such a magnificent home with us for these past nine days. You and your wonderful staff have created a very special place for this Dominican (Republic) Paradise. Rarely can one find invigoration and relaxation at once.  Whether golfing in the wind, exercising in the gym, practicing yoga on the deck, lounging by the serene pool, or swaying in your traditional hammocks, the experience allowed to us rediscover ourselves and bask in our relationships. A special note of thanks to your wonderful staff who were friendly to leave such a spectacular place and our new found friendships, and hope to return sometime soon. 
In the meantime, we carry away, many fond memories to sustain us until we return.
Not Sure Where to Begin?
Fill out this form and we will get in touch with you!
DESTINATIONS   ABOUT US      TRAVEL AGENTS   PRIVACY
Give Us a Call At 1-855-603-9488 or 1-305-271-9664
© Copyright 2017 – All Rights Reserved Mag Group Properties